Solutionism Is Not the Solution
Could an obsession with technocracy make civil war more likely, not less?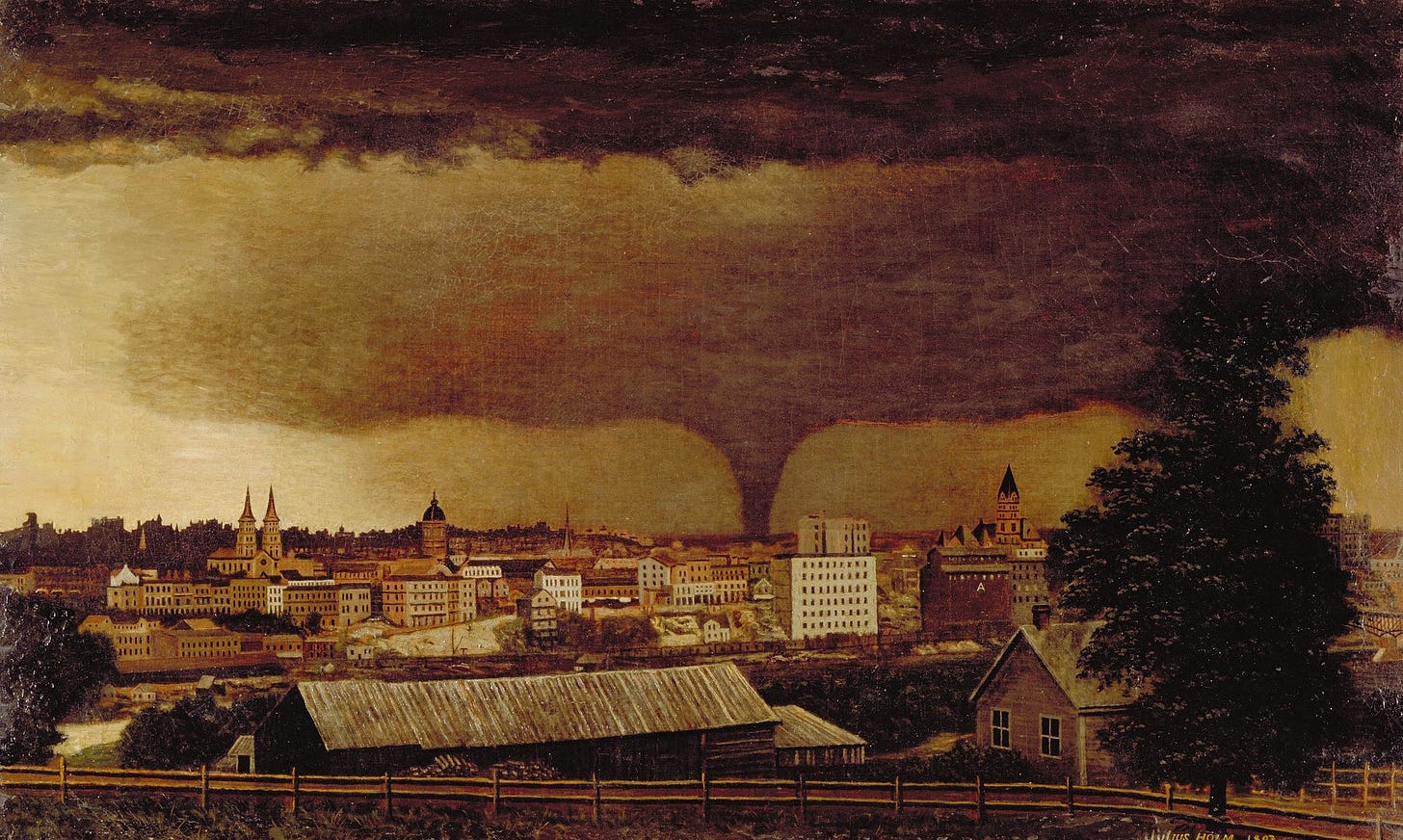 Our conversation this week with Fiona Hill got me thinking more about the ugly, reinforcing dynamics pushing our society to the breaking point. Indeed, even though the initial conversation tended towards the optimistic, since we've had it I have been filled with a growing sense of dread. Let me try to outline these worries here in somewhat scattershot fashion. Hopefully, dear readers, you can tell me that I'm fretting too much.
Fiona's new book takes as its point of departure her own background growing up poor in County Durham in Northern England. She escapes her fate to ascend to the heights of the U.S. foreign policy establishment and witnesses first-hand, from inside the Trump White House, how political polarization is ripping apart the country. To be fair, she recognizes the depths of the problem. Her own hometown, once a Labour stronghold, is all-in for Brexit, which itself is a stand-in for all sorts of grievances. And all this is happening even though efforts to economically revitalize the region have born some fruit. Nevertheless, her proposed solutions are primarily technocratic in nature. We need to increase opportunity for these communities to reduce social alienation, she argues in her book.
On the podcast, Fiona admits that technocratic solutions alone cannot provide the whole answer. And I, myself, should admit that my own predilection to criticize technocratic solutions shouldn't imply that addressing questions of prosperity and opportunity are somehow unimportant. Indeed, they are vital. Still, I feel like focusing on them is preventing us from seeing nearer, bigger dangers.
Keep reading with a 7-day free trial
Subscribe to Wisdom of Crowds to keep reading this post and get 7 days of free access to the full post archives.