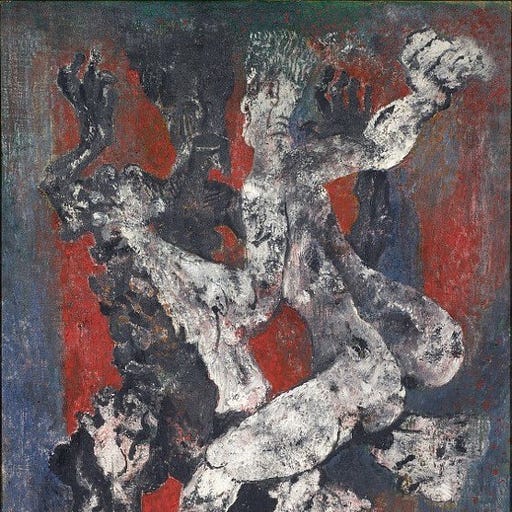 May 15, 2022 • 52M
Is a Better World Possible Without American Power?
Socialist intellectual Daniel Bessner lays out his case for an alternative view of the world America built.
Agreement is nice. Disagreement is better.
Shadi has been curious about whether he has diverged from the left since Bernie Sanders' campaign, so he invited the socialist thinker Daniel Bessner onto the podcast this week for a spirited discussion of first principles. Bessner is one of the most influential and important leftist intellectuals writing on foreign policy today. He is the Joff Hanauer Honors Professor in Western Civilization at the University of Washington and the author of Democracy in Exile.
What followed was perhaps the most contentious episode in Wisdom of Crowds history. Of course, here at the podcast, we see deep difference as a feature and not a bug, so we hope you'll see this as an example of what spirited but civil disagreement might look like in practice. The fundamental question we wanted to ask was whether American hegemony has, on balance, been "good" or "bad" for the world.
This is a question about a world that seems to have been lost. The unipolar moment is quickly coming to an end—that is, if it isn't already gone. Daniel argues that the decline in American power is both an inescapable reality and a net positive for the world. Shadi and Damir both disagree, but for quite different reasons.
In the longer episode (for subscribers only), the guys dive even deeper into their disagreements over America's role in the world. If the status quo is anything but ideal, what exactly are the alternatives—and are those alternatives plausible?
Damir, looking to press Daniel, suggests that the socialist vision for how the world will improve with an inward-facing Socialist America leaves too many questions unanswered. Shadi bristled at the suggestion of decreasing America's military footprint at the exact time when Russia and China are becoming increasingly aggressive. All the while, Daniel rejects the premise that it's in our interest to militarily aid Ukraine and would prefer that the U.S. take care of its own people and address its own moral disasters instead of pushing its pretend values on the world.
Required Reading
Listen to this episode with a 7-day free trial
Subscribe to
Wisdom of Crowds
to listen to this episode and get 7 days of free access to the full post archives.